Mazda Bongo Campervan, the end is nigh?
Mazda Bongo for sale UK Registered with or without Campervan conversion
Algys Autos Imported literally hundreds of Mazda Bongo from Japan to the UK during the late 1990's and first decade of the 2000's, dozens of the familiar Bongo were laying in await at the garage to be campervan converted. Mostly the elevating roof version was sought after and most were used as a faithful weekender having the ability to instantly convert from an 8 seaat MPV to a 4 berth campervan. Many even had a full campervan conversion with cooker, sink, fridge and storage. Some even 'pushed the boat out' and had 'rock and roll' beds, drop-down DVD players and tables installed. As we trned the year 2010 corner the elevating roof Mazda Bongo started to dry up and hnce the attention moved to the Bongo Tin-Top where there was an abundance of stock. We installed the elevating roof into a Tin-Top and th problem was solved. It was actually even bettr than solved as you could buy a far better Tin-Top for your hard earned dollar and once the elvating roof was installed at our garage the end result was a newer Bongo Campervan for your money.The last of the Bongo rolled off production line in year 2005 seeing the last ones Japan registered in 2006. So whereas we would generally have about 30-40 Mazda Bongo on vessels steaming to mainland UK for sale the number dwindled and diminished to single figures by 2015, that is still the case now at the end of 2018. There are still Mazda Bongo arriving on the UK shores for camper conversion but not in the floods we once saw. So people have stopped camping nowadays or going for weeknds away in a convertd campervan MPV?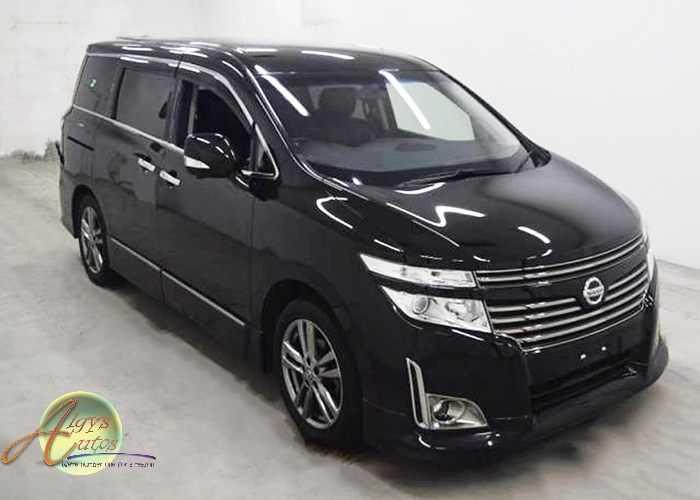 No not at all. Of course as one era ends so another begins, The focus nowadays is still on Campervans but more and more are wanting a camper converted Toyota Alphard or Nissan Elgrand MPV. These beautiful MPV are far more luxurious than the Mazda Bongo and not so different in price, they are also of course far newer and avaialble from 2002 to current date. Most are seleacting a year 2005-2008 and then camper converting it as they did the Mazda Bongo. The end rsult is a lovely Campervan that is slightly larger than the Mazda Bongo, newer and more luxurious. We are also getting more orders for the Toyota Hiace van as a 3x seat commercial to be imported and then fully camper converted to the full rear end cargo area, a lot of roof towork with and nothing within the UK can compete with these Japanese vehicles!
So do consider other options when playing with camper converting a MPV. Algys AUtos can of course import and campervan convert any of the Japanese vehicles you ish to order and probably at least £5,000 cheper than any forecourt price in the UK, FACT!
A Nissan Elgrand E52 model imported to Algys Autos and will have an elevating roof installed and full rear campervan conversion to order.