The Toyota Pocket Rocket
Toyota Mr2 Sports Car direct Import from Japan by Algys Autos
The Toyota MR2 is a 2 seat, mid-engined, rear-wheel-drive sports car manufacturd by Toyota, introduced in 1983 until July 2007. There are 3 different generations of the MR2: Generation 1 is from 1983–1989, with angular, origami-like lines, the Generation 2 was from year 1990–1999, which had styling that some compared to a Ferrari 355, and lastly Generation 3 from year 2000–2007, which looked like the Porsche Boxster. It was designed to be a small powerful, nippy sport car, with an economical powerplant, but sporty in style and handling. All 3 Generations were 2 seats small engines 1600- 2000cc and extreme fun! The first generation MR2 also had a Supercharged version and has now bcome quite collectable, prices can only spiralupwards. The Generation 2 version also had a turbo charged version whish was extremely powerful and fantastic acceleration for a small low cost sports car.
If you need any of these Toyota MR2 simply email Algys Autos from our Contact Page Here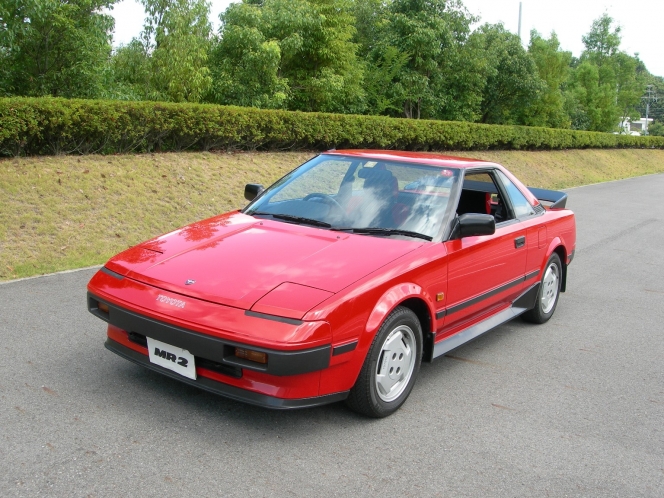 .A Generation 1 Toyota Mr2
Two Toyota MR2 Generation 1 that recently went through the Japan Auctions for sale, the Yellow MR2 was a supercharged version and the white one was totally standard, no mods. Both were about £5,000 On The Road (OTR) UK Registered via Algys Autos Improt Scheme. The beauty of buying in Japan is of course the condition, no rust and maintained with genuine Toyota parts. A rapildly increasing valuable classic, remember where you heard it first and see the value of MR2 in a few years time. If you wish to consider importing an MR2 or indeed any vehicle direct from Japan to the UK, tak a look at our UK Import Scheme page where we can Import and UK register any car you wish. Easy.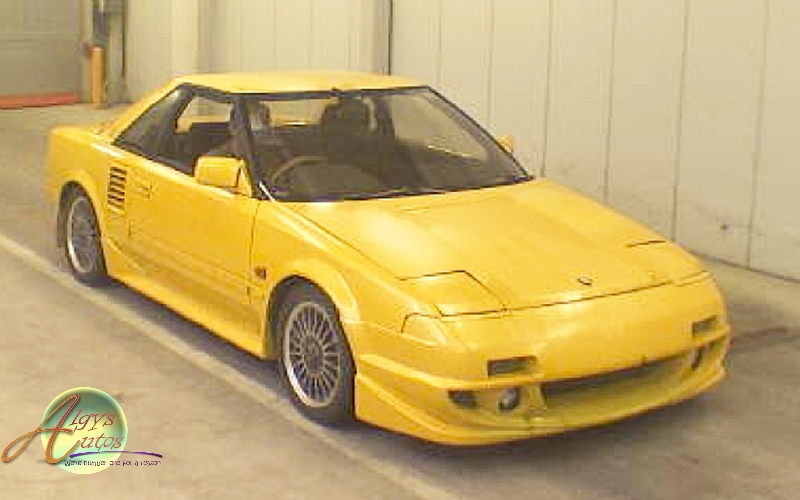 Toyota MR2 Supercharged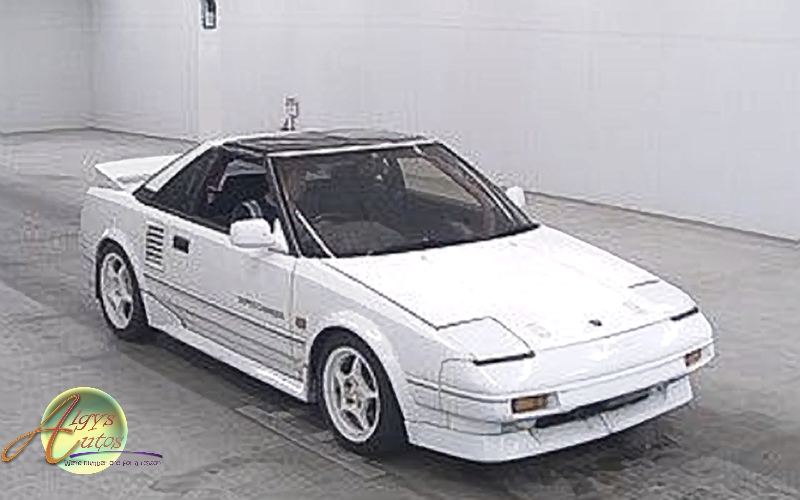 Standard Toyota MR2