Import ANY Car into Cyprus
Important:
Import ANY Car into Cyprus. This Import System is designed for Cyprus Residents and visitors only. For UK Residents go directly to UK Import Scheme.
The Scenario:
Let us guess: You have seen prices of vehicles elsewhere in the UK and Cyprus, you have compared them to the prices of New and Used cars for sale in Cyprus and think either someone has got the decimal place in the wrong position or Cyprus Car Traders must be making a fortune!
If that is about right, then Algys Autos Cyprus is for you. We can Import ANY Car into Cyprus
Car prices in Cyprus are expensive for 3 main reasons:
Cyprus is an Island and all vehicles are imported, freight and port fees cost money.
Cyprus Import taxes and associated fees are expensive.
Cyprus Car traders can be greedy.
Points numbers 1 & 2 you are stuck with, point 3 is where Algys Autos change the rules. Quite simply we will not be charging you Vat on the car and our fee is MUCH less than any other car dealer in Cyprus. FACT! ……..read on & also see the Youtube video below:
Cyprus Residents Car Import Scheme – Import ANY Car into Cyprus
Welcome to Algys Autos Ltd. We are a well established UK Company registered in Japan, Cyprus and the UK and have been importing and exporting cars for more than 20 years. We import quality used Japanese cars from Japan into the UK and are now able to offer you a complete hassle free package of your chosen European or Japanese vehicle from either the UK or Japan, delivered to you direct at prices no-one can equal! We are a British Company, British staffed and with British customer Values. We are considered by most to be the No1 Cyprus Car Importers and have been the UK No1 Car Importer for many years.
There has never been a better time to consider the purchase of a quality new or used car imported and registered personally for you! The Euro is at its strongest against Sterling for many years and the UK used cars market is low which means huge savings are to be made. So why not keep the 'Lion's share' of the saving yourself instead of buying from a dealership! You can select ANY car direct from the UK and pay COST prices plus a one -off 500 Euro Commission fee. See Scheme 1 here…Click Here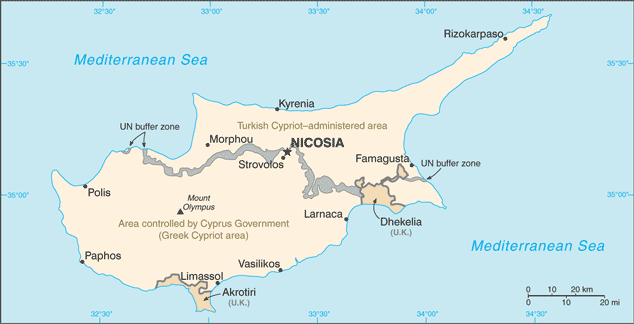 What if You already own a car in the UK or want to purchase it yourself? We can arrange the entire system for you if you already own a car in the UK or elsewhere and want it collected, imported and registered in Cyprus for you. This means that if you own a car anywhere in the UK and need it collected and want it presented to you in Cyprus complete and registered, then we take care of it all for you; hassle free! This even includes you buying a car yourself from a dealership or private person within the UK, leave it to us! This is called Scheme 2 and is at a reduced fee… Click Here.
We are the originators of this unique Import System and it has proven to be the very best value for money in the UK for many years. We have thousands of extremely happy customers (See testimonials here) and have the entire infrastructure in place, having garages in the UK, Japan and Cyprus.
We are now in a position to extend this offer to Cyprus Residents searching for their next quality new or used cars or any type of vehicle. Your car will be imported and On the Road to YOUR specification at a price that cannot be equalled anywhere on the Island! So please browse our site to get a feel for us. Then email us with your contact details and a member of staff will be in touch to advise / discuss the procedure.
Please note you will NOT see the type of cars available on this site as this site is designed primarily for the UK Market. Nevertheless we supply ANY car you wish. We have Garages and Main agencies in the UK and Japan and have access to EVERY available vehicle whether it be at Auction, Dealership or Private. We have full access to all UK auctions, trade and private outlets. Upon your cars arrival here in Cyprus we have English, Russian and Cypriot Staff that will take control of the Port Clearances, Vat / Duties, Mot, SVA, Registration, etc etc.
There is simply nothing for you to concern yourself about and the entire procedure is managed by our British staff resident in Limassol, Cyprus. So if you are considering purchasing a new car and simply know you can get vehicles cheaper than the prices seen on Cyprus forecourts then you would be foolish not to give us a call and ask how we can save you huge money on your next car!
Decide which of the 2x schemes are for you and visit the Cyprus website via the weblinks above and we shall import any car you wish.
Briefly for your 500 + Vat Euro commission fee we:
Discuss with you your requirements
Search via the entire UK (or Japan) for cars that meet your criteria ( We have access to all Auction Sites, Dealerships and Private sales)
Send you these details with our comments
Contact the seller on your behalf, obtain details and negotiate the price
Arrange extensive Police, Insurance and Finance checks of the Car
Purchase the car on your behalf and arrange invoicing
Arrange in-land UK transportation to our UK garage
Arrange any extras or services you wish to be carried out at our UK garage
Arrange transportation to Port and all export documentation
Arrange Freight to Limassol, Cyprus.
Our Partners in Cyprus will then for a small admin fee:
Arrange Port Clearances
Arrange Taxes and fees at port
Arrange Mot
Arrange Registration
Arrange delivery to your home address if needed
Let Algys Autos Ltd take all the headache out of your buying and importing to Cyprus any car of your choice
Thank-you for visiting Algys Autos Ltd.
Visit the Algys Autos Cyprus Website by Clicking Here and see How to purchase and import the best value Cyprus cars for sale Cyprus
To enquire via email click Here. Email  
Import ANY Car into Cyprus.
To contact us via phone about this unique Import Scheme Call (+357) 25335046